Retaining rings and filter socks are reliant on each other to provide proper filtration. Retaining ringsare molded 'rubber' inserts placed on the ends of filter socks, ensuring that they remain in place over the support core. Filter socks provide a hygienic, disposable alternative to a Wire Mesh OverScreen. They areavailablein various materials, (cotton, rayon, nylon, or polyester) and in short and long lengths. Filter socks can have micron retention ratings from 25 to 800 microns.
How do Retaining Rings And Filter Socks Differ?
While retaining rings and filter socks perform two completely different functions, they need to be used in conjunction with optimal results.
Retaining rings are used to secure the Filter Sock on the Perforated Back-Up Tube/Support Core. Since the filter sock is longer than the support tube, a retaining ring will fill in the gap and equalize the distance to prevent any leaks in filtration. To install a retaining ring, fold the ends in of the Filter Sock and the Perforated Back-Up Tube/Support Core and insert the Retaining Ring into both ends.
Filter Socks provide a disposable, hygienic alternative to the Wire Mesh OverScreen. Like the OverScreens, they can be used for 'mid-range' straining and filtering applications in the food, beverage and pharmaceutical industries. Due to their disposable nature, Filter Socks are an economical answer to filtration, while still providing the same high-quality.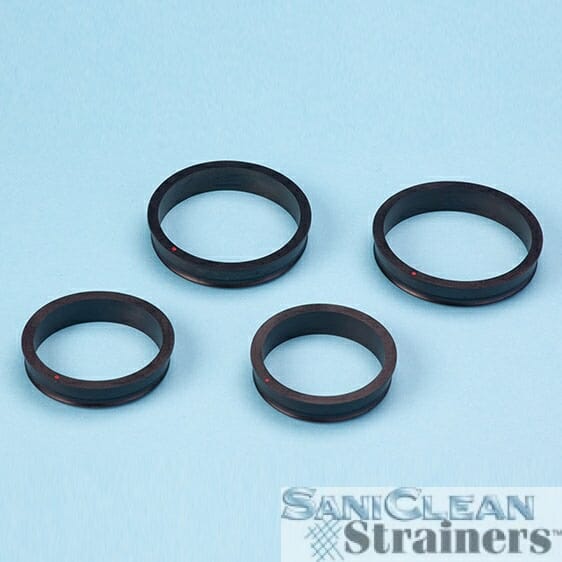 Perforated Back-Up Tube
The Perforated Back-Up Tube/Support Core is an integral part of the Inline Strainer assembly. They are fabricated using 316L SS sheets and are 3-A certified. All tubes are electro-polished all over to ensure that they meet 3-A surface finish requirements. The sheets are punched with either 1/8″ or ¼" diameter holes.
Wire Mesh OverScreens
Wire Mesh OverScreens are woven from quality stainless steel. They are an ideal filter media for sanitary applications. Overscreens with a continuously welded longitudinal seam and hemmed with tack-welded ends will have a longer life. Many manufacturers also offer tin-soldered cylinders ends as an option.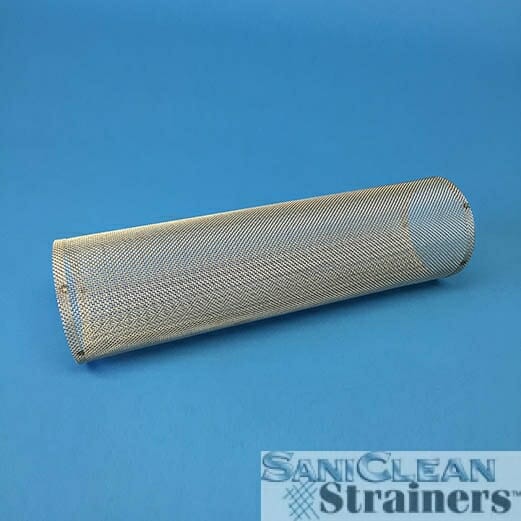 Key Takeaways
Filter socks and retaining rings work together to help produce purified liquids

A filter sock is a hygienic and disposable alternative to a Wire Mesh OverScreen

Retaining rings are needed to secure

the Filter Sock on the Perforated Back-Up Tube/Support Core.
Contact SaniClean Strainers
SaniClean Strainers, a Newark Wire brand, manufactures a complete line of industrial sanitary strainers, assemblies, replacement parts, and filter media suitable for a wide range of applications and capacities. Our employees are eager to provide assistance to any customers to determine their exact needs. SaniClean Strainers is a leading expert in the field. Contact ushere!