A Y-Strainer is a device that is built to mechanically remove solids from stream lines, gas or liquids with a wired or perforated mesh strainer. These are utilized for pipelines in order to protect regulators, steam traps, control valves, meters, pumps and other processing equipment. When it comes to being a strong product that's cost effective, Y-Strainers are at the top of the list.
When it comes to strainers for industrial applications, many find themselves making tough decisions that include finding a strainer that gets the job done at a low price point. At SaniClean Strainers, we make it our mission to make Y strainers that fit your application and budget without any compromise. Read on to learn about the benefits of Y-Strainers for industrial applications.
Why Are Y-Strainers So Effective?
Materials removed from filters and strainers are fairly small, which explains why cleanings are few and far between. However, most strainers and filters are cleaned manually by removing the strainer cap after the line has been shut down.
When applications deal with heavier dirt loads and operate with a Y-Strainer, the Y-Strainer is capable of using a "blow off" feature that allows the screen to be cleaned — without the need for it to be pulled from the strainer's body. This makes them more efficient and more effective while eliminating downtime.
What Are Y-Strainers Used For?
Y-Strainers are used for a wide range of straining applications for liquids to protect their respective downstream system components. Such industries that utilize Y-Strainers are marine, power generation, petroleum, chemical processing and so much more. When utilized for water applications, Y-Strainers protect equipment that could be clogged or harmed by gravel, sand, or other miscellaneous debris.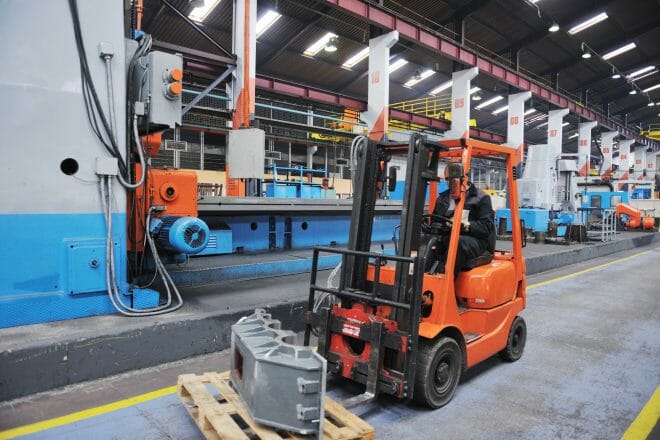 Y-Strainers: The Steam Standard
Although Y-Strainers are utilized in a wide variety of liquid applications, they are viewed as the standard for steam applications and are universally utilized as so. Being compact, their cylindrical design allows them to handle high pressure and makes them incredibly strong. Basically, a Y-Strainer is a pressure vessel, able to handle 6000 psi of pressure.
However, it should be mentioned that the quality design of such a strainer is critical to ensure that it can perform under such pressure without failure. Even if a Y-Strainer can handle the pressure, there's still another factor that shouldn't be ignored: the temperature. As stream pressures can reach 1500 psi or more, a standard carbon steel Y-Strainer may not be ideal if the temperature of the steam can reach up to 1,000+ degrees Fahrenheit.
In such instances, a Y-Strainer's body tends to be created from chrome-moly steel. Aside from just being the go-to item for steam, Y-Strainers tend to be utilized for natural gas and air applications. Just like steam, high pressures for air and natural gas are not unheard of. However, high temperatures are not associated with such applications, meaning that thick, carbon steel bodies can easily handle the job.
Y-Strainer Perks
In comparison to other strainers, the Y-Strainer can be utilized vertically or horizontally. However, the screening piece must be placed on the "down side" on the strainer's body so any material trapped inside of it can be collected properly.
Y-Strainer Manufacturing
In certain situations, manufacturers will reduce the Y-Strainer body sizes in order to cut costs and save material. So before you install a new Y-Strainer, make sure that it is big enough so it can handle the flow of your project. Why? Well, strainers on the lower pricing end can mean that the unit made was (inadvertently) created undersized.
Takeaways
Considering the information above, Y-Strainers are perfect for several different applications.
– Y-Strainers have a "blow off" feature.
– Y-Strainers are used for a wide variety of applications.
– Y-Strainers are a standard product for steam applications.
– Y-Strainers can be installed horizontally or vertically.
Still have questions about Y-Strainers? If so, SaniClean Strainers is here to help. Contact us today to get a Y-Strainer suited for your industrial application!