Each year, about 48 million Americans fall ill because of food borne bacteria and viruses. Food recalls and other factors related to food borne illness outbreaks cost the food processing industry billions of dollars annually.
Depending on how extensive the food borne illness outbreak turns out to be, all kinds of government agencies at all levels might get involved:
Local city or county public health departments if the outbreak is confined to one city or county
State health departments if the outbreak spreads to several cities or counties
Federal agencies, including the Centers for Disease Control and Prevention, if a large number of people are involved or the illness is particularly serious or unusual
Food processors have to be prepared to work with these agencies and have an important role to play in responding to a crisis. However, processors can be most effective in preventing outbreaks in the first place.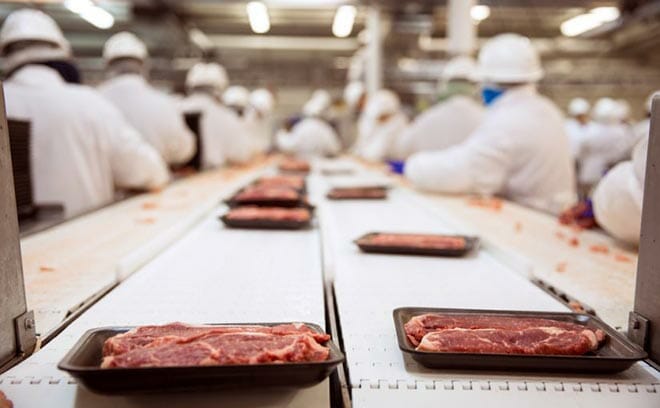 When illness strikes: What can food processors do?
Unfortunately, once a food borne illness has affected the public, all food processors can do is stop further contamination and take steps to make sure the problem doesn't happen again. This effort might include steps such as:
Stopping production
Cleaning and disinfecting the processing plant and equipment
Making sure employees receive up-to-date training
Issuing a recall of the affected product
Changing the standards under which the industry operates
Even more unfortunately, these steps often prove quite expensive. Downtime costs, as does time off for catch-up training. Changing standards can be a long and difficult process. And who wants to get involved with the bureaucratic confusion that comes with government agency involvement. Better to get ahead of the problem and nip contamination in the bud.
Prevention: What are the essentials?
Food illness outbreaks don't necessarily begin at the processing plant, and they can be stopped before they start with the right people on board. Processors can benefit greatly from having a food safety manager whose responsibility is to spot and stop food safety problems. Companies can also make sure their suppliers meet safety standards and that those suppliers are independently audited for compliance.
These "outside the box" actions can go a long way toward preventing outbreaks, but they have to be supported by the fundamentals, including processing equipment. One equipment consideration that carries a lot of weight is the choice of strainers.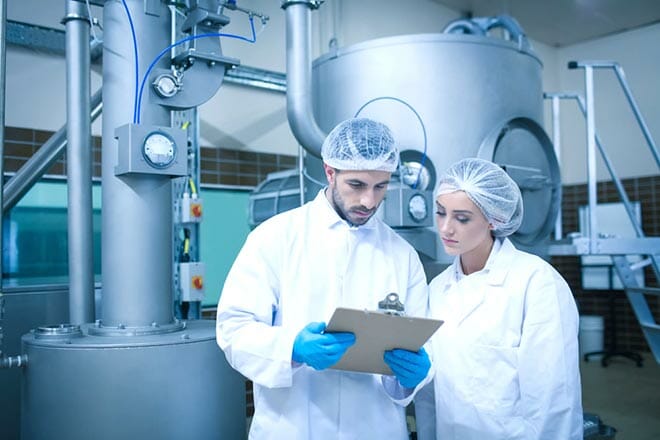 Strainers: They're not all the same
For the vast majority of food processing applications, stainless steel strainers, such as SaniClean products from Newark Wire Cloth are the best choice for help with preventing contamination by microorganisms. Stainless steel not only performs the expected functions—taking out foreign matter and unwanted particulates—it also helps avoid blockages in the production line that can become a home to bacteria and other potentially harmful organisms.
There are several features of stainless steel that make its performance exceptional, including:
Low friction. Polishing stainless steel results in a surface smoothness that prevents buildup that can become a haven for microbes.
Corrosion resistance. This also contributes to low friction and helps the strainer last longer.
Strength. The durability of stainless steel means replacement isn't as frequent, adding to production efficiency and reducing downtime.
Adaptability. Stainless steel strainers can be engineered to work in a wide variety of applications.
Easy cleaning. Thanks to its smooth surface, a stainless steel strainer is easy to keep clean, giving it an advantage in the ongoing effort to prevent food borne illness.
Food borne illness outbreaks: The answer is action, not reaction
For food processors, here are the important things to remember when it comes to combating food borne illness:
As critical as it is to be a good partner with local, state and national agencies when foodborne illness strikes, food processors can do much to prevent outbreaks.
Prevention is an everyday activity and involves not just the processing plant but its suppliers as well.
Keeping the processing plant free of harmful microbes depends on using equipment that is easy to clean thoroughly.
For more than 107 years, Newark Wire Cloth has specialized in fabricating standard and custom wire mesh products, including stainless steel SaniClean strainers. Contact the company for more information about wire mesh and its food processing applications.SaniCleanNewark Wire