Business is booming in the beauty industry, and with heightened production activity, many top cosmetic manufacturers recognize that making the mark on sanitary standards in their products is even more important than before. From ingredient selection, to packaged on the shelf and inside the consumer's home, the best cosmetic laboratories must understand that what is executed inside the plant creates an exponential impact for the rest of society. This convenient guide to cosmetic sanitary standards is essential for beginning startup companies and a good refresher course for seasoned manufacturers. Let's take a look.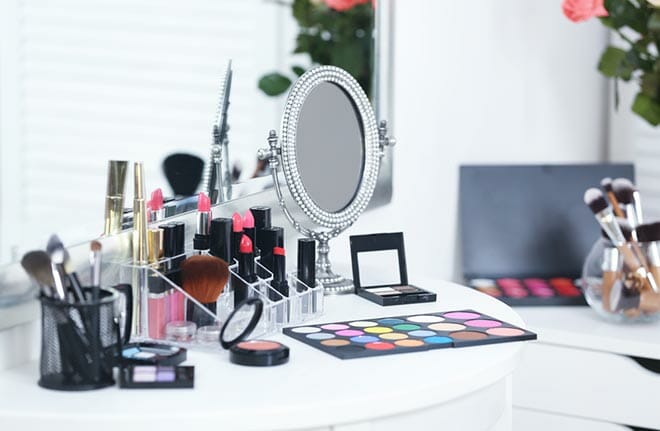 Cosmetic Sanitary Standards: The Basics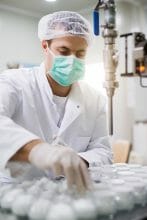 A number of elements in regulating the cosmetic manufacturing process are the same as with pharmaceutical drugs. These elements typically fall in line with FDA rules and regulations that involve such matters as the management of nanotechnology particles, product toxicology testing, labeling protocols for the packaged product, and so on. Some ingredients like alpha hydroxy acid are to be clearly labeled for the customer's information since the ingredient can cause the skin to be sensitive to the sun's UV rays and sunburn more easily. Other materials, such as bone fragments, are unwanted byproducts that regulations require to be minimized or removed as much as possible to a certain extent. The FDA advises, for example, that bone fragments more than certain ppm in size are considered unsafe to the consumer and should be removed. Wire mesh strainers are ideal to filter them out and deliver consistent results.
Wire mesh screening also plays an important part to filter out undesirable clumping and ingredients in makeup and beauty products like lipsticks, shampoos, and soaps. They also help to minimize or eliminate toxic compounds on ingredients such as lead for safe handling.
Why Sanitary Standards are so Important
The best cosmetic manufacturers in USA recognize that good maintenance of sanitary standards for cosmetic and beauty products provide a number of benefits for the company besides minimizing microorganisms and staying legally open for business. Exceeding these standards will yield to solid customer loyalty with your brand, respected business relationships in networking, and longer running life for your manufacturing equipment. Doing this will also create a positive impact on the environment with safer drinking water for the public. Customers will be able to make informed decisions based on their individual needs and keep coming back to you to fulfill them when solid sanitary standards are in place. Many more benefits are also enjoyed by companies who exceed these standards.
Sanitary Standards: An Essential Ingredient for Pure Beauty
Both beginner and seasoned top cosmetic manufacturers can agree that consistency in achieving cosmetic sanitary standards is key to success in the industry. Exceeding in these standards is even better, yielding to positive benefits for the company, its peers in the industry, to its consumers, and others. These benefits may include:
A clean and healthy environment with safer drinking water,

Meaningful networking relationships within the industry,

No fines or sanctions due to following core compliance regulations,

Strong customer loyalty to the brand.
Your Partner in Sanitary Cosmetics
Business is booming in the cosmetics industry – are you ready for it? If you're looking for strainers in your cosmetic production line, Newark Wire Cloth can help. With more than 100 years of expertise in making high-quality strainers, we'll be glad to assist you in finding the right parts for your next project. Our knowledgeable staff can also help you in selecting the right particle size to stay compliant in your production. Contact us today and let's get in touch! We look forward to hearing from you soon.