Most industrial filtration systems make use of the media-bed filtration method. This refers to the use of ion exchange for water demineralization or softening, activated carbon, sand filtration, or any other media used in fluid treatment processes. Whether you are using this method in a water utility, pulp, paper, a power plant, steel, or any other industry, the challenges tend to be more or less the same. They include severe drops in pressure, leaking media, excessive backwash requirements, and screen clogging. These problems can easily be solved through the use of appropriate equipment and accessories.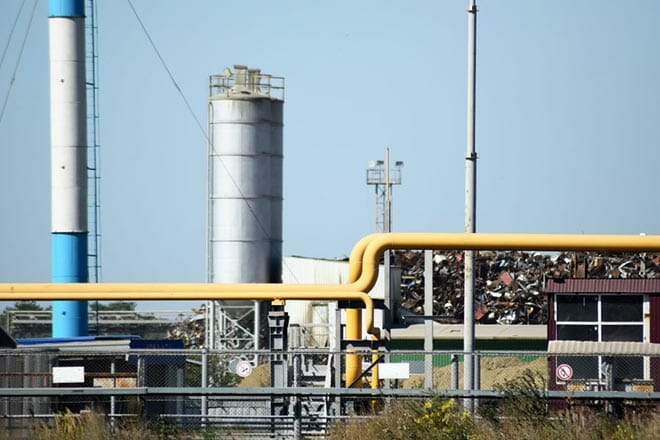 Industrial filtration processes
The filtration process helps remove particles from suspension in fluids. The removal of such particles is carried out through different mechanisms such as surface culture, straining, sedimentation, and flocculation. Filters are normally categorized by their method of sediment capture: straining refers to the exclusion of particles on the surface of the filter media, while in-depth filtration refers to the depositing of sediments within the media.
Wire strainer
SaniClean's stainless steel wedge wire filter media are made of strips of wire as opposed to mesh. The wedge-shaped wires are precisely placed to allow for even filtration results. Effective straining of sediments and contaminants helps protect other equipment used in processing including, spray nozzles, needles, heat exchangers, homogenizers, and pumps. A wedge wire filtration method is also often recommended due to its ease of cleaning and durability.
There are two primary types of wedge wire strainers: those whose wires are reverse formed and those with an inverted wrap construction. The former have external support rods which provide the strainer a smooth, unobstructed surface on the inside. On the other hand, inverted wrap inserts make use of internal support rods. The latter is a perfect alternative when the basket diameter is small. The durable construction allows for a wedge wire strainer to outdo and outlive other forms of strainers, especially in high-pressure applications.
Why use SaniClean's wedge wire for industrial applications?
Some of the reasons why you should consider using SaniClean's wedge wire strainers include:
They promote sanitation
Wedge wire strainers feature continuous hole spacing. This implies that the percentage of the open area is higher in a wedge wire strainer than it is in a woven mesh screen. This makes the cleaning process simple and quick as backflushing removes most of the sediments. Stuck sediments can easily be scraped off using a wire brush. This helps minimize labor costs and downtimes. It promotes good sanitation more than other types of industrial filtration methods.
They optimize manufacturing and particle separation
Effective particle separation is critical in most applications. Using wedge wire filtration eliminates the randomness in cheaper filtering screens thus allowing for accurate quality control.
They are cost-effective for improved quality and ensuring uniformity
Every SaniClean in line wire strainer is made using high-quality and durable materials such as stainless steel or even titanium. Depending on the application, our wedge wire strainers can be used indefinitely. This reduces your processing plant's operational costs.

They are designed for maximum application flexibility
SaniClean's wedge wire strainers are available in quite a number of variations including conical, cylindrical, and flat. This makes them ideal for multiple applications, including the processing of foods such as ice cream, cheese, butter, milk, salad dressing, and ketchup, among others.
Key takeaways
Compared to other filtration methods, wedge wires can bear heavier loading pressure

They are easy to clean and maintain

They can be used in the filtering of the coarse, medium, and fine sediments
While the initial cost of wedge wire filter elements might be higher than that of other filters, their overall performance and ease of maintenance decrease the cost of ownership. This makes them the go-to filtration systems for the most challenging industrial applications. For more information about the SaniClean strainers, contact us at 973-778-4478.