At SaniClean Strainers, we deliver a full range of strainers for various pharmaceutical production processes.
Advantages of Using Quality Pharmaceutical Strainers
Why are reliable, well-made, precise and durable industrial strainers so necessary for pharmaceutical production?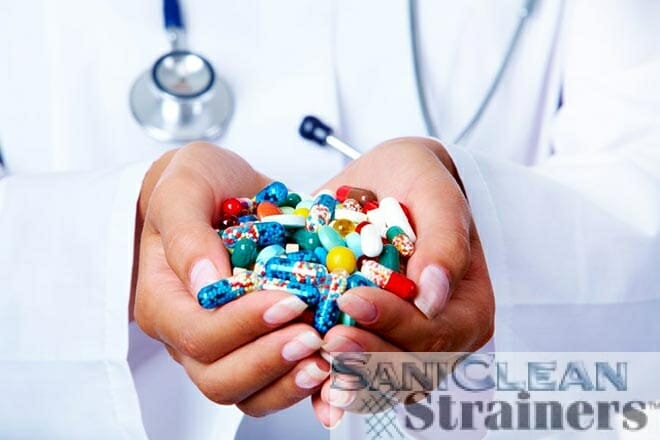 Among the top reasons:
Regulatory Mandates

. The U.S Food and Drug Administration and other bodies have strict controls and

guidelines

regarding the production of pharmaceutical products. Failure to comply with these mandates can lead to fines and sanctions. If a recall is necessary due to a production error, the potential loss of revenue and reputation is significant.

Industry Standards.

The FDA's Current Good Manufacturing Practice regulations and American Society of Mechanical Engineers' bioprocessing standards have exacting standards for equipment used in pharmaceutical production.

Better Products

. With strainers that accurately remove the needed particles, your end products are of better quality. During quality control checks, there'll be less wastage and repeated work. You'll end up with uniform products in each batch.

Applicability

. SaniClean Strainers products can be used in multiple pharma processes, including as parts of centrifuges, separators or other manufacturing functions for coarse and medium straining and fine filtration processes.

Reliability

. Operational efficiency is essential for pharmaceutical businesses. This means having equipment that is sturdy, built to last and in good working order. SaniClean filters are typically made of 316L stainless steel, though other corrosion-resistant alloys are available. Your wedge wire strainer is built to last and easy to disassemble and clean.
Options for the Pharma Industry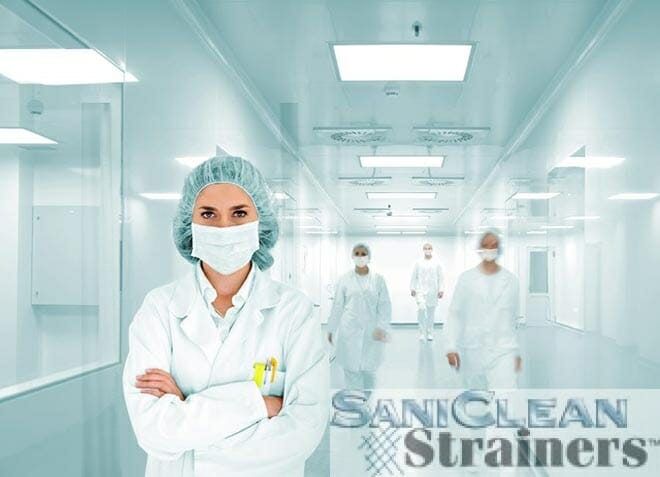 SaniClean Strainers carries a complete line of sanitary strainers for the pharmaceutical industry. Here is a closer look at each:
In summary, SaniClean strainers are a good choice due to:
Construction that meets government and industry standards

Flexible use across pharmaceutical processes

Reliable, high-quality craftsmanship

Variety. SaniClean offers a full range of strainers, including inline, side inlet, basket and duplex
Learn more about SaniClean Strainers by contacting us today.