Our 3A Certified industrial basket strainers have demonstrated their long importance in flavor creating, dairy industry processing, ice cream, cosmetic production, and so much more in the food processing industry. However, between the features, capabilities, and versatility of our several different SaniClean Strainers, it's easy to get lost or purchase the strainer that might be suited for a different job. Thankfully, we're going to give you a quick cheat sheet so that you know what kind of filter you'll need for a given project.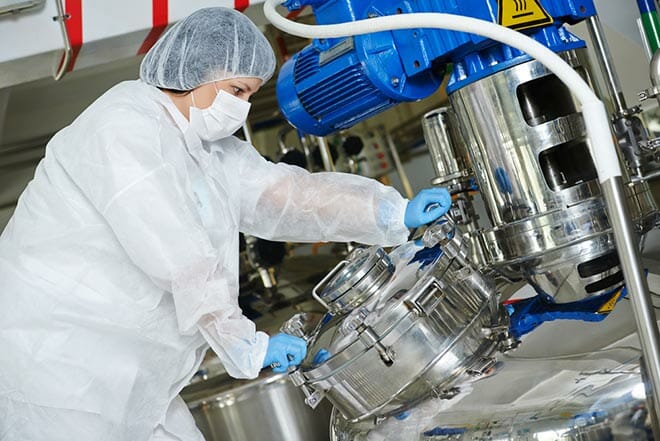 Important Factors for Filtering
When deciphering the type of stainless steel industrial basket strainer you'll need for your project or a specific application, you must understand the following categories:
Design Considerations
Percentage of solids

Maximum pressure drop permissible

Operating pressure and temperature

Specific gravity

Viscosity

The type of fluid that is being processed

Different types of basket strainers
Physical Characteristics
The required slot, hole, mesh, or particle size in the

filter

/strainer element

Gasket materials

Construction material

Certain types of piping connectors (I-line, bevel seat, clamped, or others)

Line sizes
In the event the processed liquid contains a high level of solid content, one should consider an industrial strainer basket (that has a greater area) so that it has a longer run time between times it needs to be cleaned. In the event an incorrect basket strainer is utilized, it can lead to backup and clogging issues with the production stream.
Flexible Filtration
The SaniClean stainless steel industrial basket strainer design is incredibly versatile. Some of the many reasons why individuals turn to SaniClean for such strainers is due to:
The strainers are available in a plethora of sizes. Such sizes for surface areas include 0.5 to 4.5 square feet.

It can fit

Style S and Style R strainer housings

. In addition to this, it is interchangeable (between the two).

They can adapt! Whether it be fine, medium, or coarse filtration levels, all one has to do is remove or add wire mesh liners, remove or add polypropylene or polyester filter bags, or use it alone without any additional filtration.

The strainer baskets are available in any pattern or size hole perforation.

In instances where applications need something that isn't a perforated strainer basket, SaniClean strainers also offer wedge wire strainer baskets.
Handling Strainers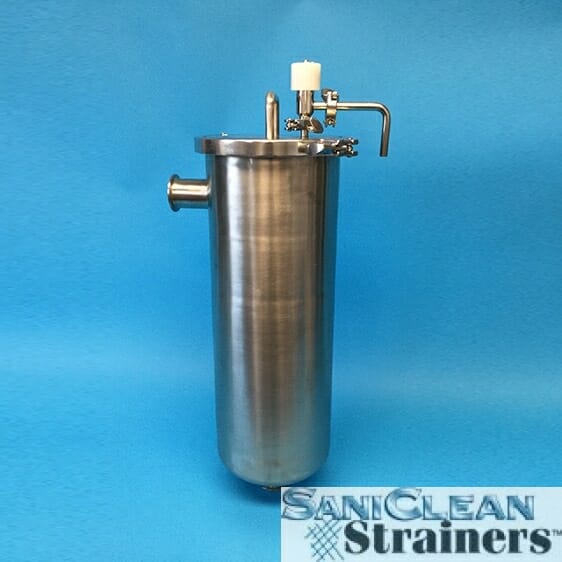 The installation and removal of all SaniClean basket strainers need to be easy. This is why they are engineered with two different handle options: a quick-release handle or an integrated round rod handle. These handles allow for simpler installations and lower costs.
A quick-release handle is designed to keep the perforated strainer basket seated on the machined neckline (in the strainer housing) so that the product being processed will not bypass the strainer's basket assembly.

When engaged, the perforated basket can be safely and easily removed, installed, or moved from the housing of the strainer. This perk allows full access to the insides of the perforated basket for replacement, inspection, cleaning of the filter bag, basket, or wire mesh liner.
Duplex configurations make this exceptionally useful since it allows one of the filters to be operating as the other is being replaced, inspected, or cleaned.
Key Takeaways:
SaniClean's stainless steel basket strainer is a highly adaptable fixture and is among the best strainer baskets on the market

It is interchangeable between R and S style housings and can filter from coarse to fine by adding wire mesh or filter bags

It is available in any size hole perforation and pattern
Considering the information above, there's quite a bit to take in when it comes to filters, baskets, and so much more as far as filtration needs are concerned. Thankfully, SaniClean Strainers is here to answer all of your questions. Contact us today for further information!